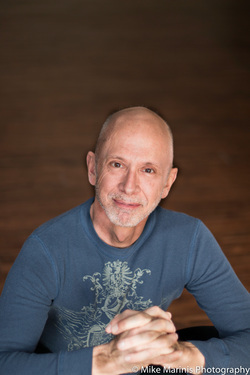 Jim Doughman, R.Y.T. 200
It's with a beginner's mind that even the most experienced Yogis enter each practice, one breath at a time.  Yoga is for everyone and can be as simple as sitting comfortably, focusing on your breath as you clear your mind of the daily jibber jabber;  or as physically challenging as gracefully gliding from a seated position into a handstand and back again.  That's why Yoga is a practice that forever deepens as opposed to a state of attainment that occurs, then immediately slides into our past.  Yoga is all about bringing ourselves into the present, finding that space between instants that leads us into the commonality we all share within.

My classes are more solar in nature than lunar, so they are meant to challenge you physically, while being accessible and, I hope, well aligned with your expectations given the class description on this site.  The asanas I offer are Ashtanga influenced, so you may notice a few subtle alignment differences from other practices, such as pressing the palms together in virabhadrasana A, utkatasana and anjenayasana.  I also have a pronounced sense of humor, so I hope you'll feel free to laugh (at me and even at yourself) and to raise your voice as you feel the muse.   I invite you to join me every now and then to stroll together along our Yogic path for a little while.